Thornhaven Estates Winery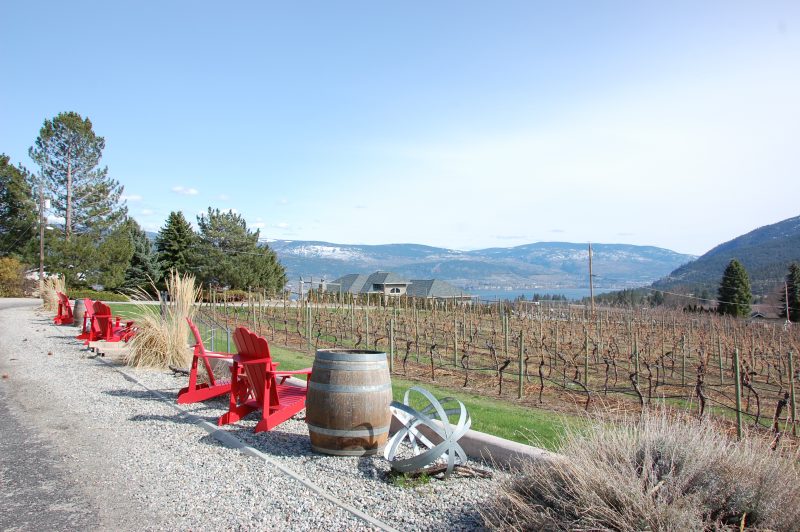 Listing ID:
EXCLUSIVE LISTING
Description
Elevated on the slopes of Little Giant's Head Mountain, a rocky, pine-covered crest, Thornhaven is fronted by its flourishing vineyards and cloaked in its quiet surroundings. The spectacular views from the courtyard patio overlook the picturesque landscape of Summerland's orchard-laden valley floor and distant rolling mountains. To the east lie striking panoramas of sparkling Okanagan Lake, the bordering forested hills, and the fertile emerald bench lands of neighbouring valleys and orchards.
Inspired by Thornhaven's breathtaking setting and for the love of the grape, Thornhaven crafts wines that are appreciated by novices and connoisseurs alike. The approach to winemaking is careful and passionate, exposes the natural qualities and intricate characteristics of the fruit that produces elegant vintages.
Established in 1999, Thornhaven's southwestern Santa-Fe style reflects the natural landscape of the semi-arid Okanagan climate, where dry grasses, cacti, sagebrush and Ponderosa pine thrive. Perfectly designed for wine making, the winery's unique structure allows gravity to transport the fruit juice from the crush-pad to the cellar, eliminating the effects of pumping. Thornhaven sits on Little Giant's Head Mountain, with a spectacular view of both Okanagan Lake and the magnificent surrounding mountains, an area many people have likened to Tuscany.
Thornhaven Estates Winery uses grapes from three vineyards planted to Pinot Noir, Pinot Meunier, Merlot, Orange Muscat, Pinot Gris, Riesling, Sauvignon Blanc, Chardonnay and Gewurztraminer. Thornhaven uses both French and American Oak barrels and stainless-steel tanks to accommodate the discerning tastes of those who enjoy an oak taste and those who do not. With the help of their admired consulting winemaker Christine Leroux and their cellar master Jason Fraser, Thornhaven Estates Winery produces 34,000 litres, or about 5000 cases of wine a year.
Maximum capacity with current equipment ~7000 cases, 68,800L
Wine inventory included as of April 11th, 2018:  8698 cases of bottled wine on site
4955 cases bottled April 2018
3743 cases bottled wine (back vintages)
Plus additional cases stored off site with Vancouver distributor
Gross Income 2017: $777k, cost of Sales $258k, Gross profit before EBITA $519,177
Gross Income 2016: $856k, cost of Sales $321k, Gross Profit before EBITA $535,028
CLICK HERE TO VIEW 3D Walkthrough OF 6816 ANDREW AVE, SUMMERLAND